Your specialist of hydraulic
training equipments
Design & manufacturing of hydraulic didactic equipments standard or on-request
Since 2009, ID System make hydraulic equipments for schools and training centers
We manage from concept, through manufacturing and final installation & commissioning of hydraulic training equipments over a number of years
The aim is to answer the needs of teachers / trainers with a reliable, educational and recreational material. Students from many sectors related to the hydraulics: agro-equipment, agricultural machinery, hydraulic maintenance, mechanics, aerospace or naval … will therefore be able to learn hydraulics in a practical way.
The + for students: to interact on the hydraulic part like on real machines that they can find in the real industrial machinery and vehicle manufacturers.
Our hydraulic know-how at the service of Education
A comprehensive, customised range of didactic benches, operative parts, teaching material and kits.
Our didactic equipment is really innovative and in total correlation with our customers' technical constraints and applications. The aim is to understand the needs of teachers and trainers so as to allow them to use reliable, pedagogical and recreational equipment.
On some of our didactic benches, we have integrated Automation Studio™, a software used by thousands of schools throughout the world to train tomorrow's technicians and engineers and intended for all levels.
Join the teachers and trainers who have already signed up
Your e-mail address is used only to send you newsletters. You can unsubscribe from them at any time. Consult our
confidentiality Policy
for more details.
Design and manufacturing of a customised didactic bench
ID System Didactic is to some extent a gateway between industry and the world of education. Indeed, today, we observe that it is very hard to recruit future collaborators who will be employable immediately to meet our requirements. Therefore, what could be more natural than to propose to students who, tomorrow, will be our future collaborators, didactic benches very similar to our traditional products.
For us it is essential to be this link and this relay between industries, machine manufacturers and the French National Education system or training centres.Our motto at ID System: Transmit our technological knowledge and experienceso that students, on completion of their training, will be compatible with the current hydraulic market in its totality.
Standard & on request didactic training equipments – Learning in a fun and practical way
Hydraulic didactic benches
ID System relies on pedagogical reflection and innovation in the design of its didactic equipment for training in industrial and mobile hydraulics. Students are trained in a recreational and hands-on manner as though on real machines.
Operative parts and didactic systems
The operative parts presented here are scaled-down models of industrial machines (stamping presses) or parts of mobile machinery. They are either standalone or coupled with a pedagogical didactic bench to allow better understanding of some functionalities.
Automation Studio™ software for training in mechatronic technologies
This software is used by thousands of schools throughout the world to train tomorrow's technicians and engineers: from secondary schools through to university, via university institutes of technology (IUTs) and engineering schools as well as Adult Training Centres (CFAI (industrial apprentices' training centres), AFPI (industrial professional training association), etc.).
To choose ID System is to benefit from guidance from start to finish in your hydraulic and didactic projects. It is the guarantee of a high-performing and committed team and of a professional and customised relationship.
Everything changes and even more so in a globalisation context. It is important to be sufficiently flexible, curious and proactive. ID System is a flexible and dynamic company.
Mickaël Langlais, Industrial Director – ID System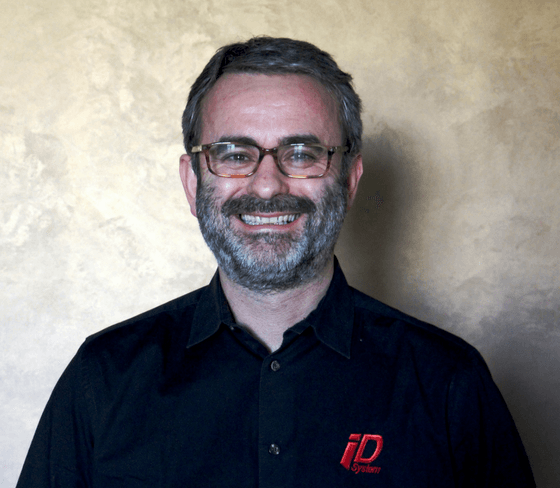 Educational establishments, training centers, manufacturing companies…