Advantages of IO-Link technology for your vocational training equipment
Done,
We have definitely entered Industry 4.0
In concrete terms, the "Industry 4.0" factories have machines with wireless connectivity and sensors, connected to a system that can visualize the entire production chain and make their own decisions.
In short, a digital transformation of machines. That means that you can interconnect more sensors and transfer more process values ​​to analyze them in a controller.
Because without precise cooling control for example, partial tolerances can drift, which increases the loss of productivity and decreases the quality of the final product.
We go from an analog process to an all-digital process. And here's how it works.
Transformation of an industrial factory to all digital
The operation of an analog process: flow and temperature sensors are used to maintain the proper functioning of the oven cooling system. To check the water consumption, a totalizer is used to count the number of liters of water consumed, but this requires the use, for example, of three different sensors and several cables. This complicates the design of the machine and increases the time required for its installation and programming.
Operation with IO-Link, all digital: now, a single flow meter can provide several process values ​​such as flow, temperature and totalizer on a single cable. The sensor accurately transmits the digital values ​​of the totalizer, the flow rate and the temperature via a standard three-wire cable. This ensures the proper functioning of the cooling system while simplifying engineering and installation time, while reducing the overall cost.
Thanks to IO-Link technology, failures are identified before it is too late in order to make decisions regarding machine maintenance. Unplanned downtime and loss of production due to unexpected repairs are therefore avoided as unexpected pressure variations on a cutting machine which can cause failures.
Icing on the cake, the automatic data backup is done in the background. In that respect, each device automatically transfers its data to an IO-Link master where it is replicated and stored. When a sensor is replaced, automatic communication with the new device start and the parameters are automatically imported from the IO-Link master to the IO-Link slave. No intervention is required which saves significant time and manpower.
Advantages of IO-Link for vocational training
In essence, Industry 4.0 is the trend towards automation and data exchange in manufacturing technologies and processes that include the Internet of Things (IoT), the Internet of Industrial Objects (IIOT) and computer-assisted maintenance management tool (CAMM).
Basically, IO-Link technology allows, as we have seen, to:
delete multiple analog / digital conversions to make sure not to lose precision,
do not invest in a shielded cable because the digital signal is resistant to EMC influences,
and eliminate the costs associated with entry tickets and frees up space.
But what about the educational market?
Education according to industry, to meet its new requirements, we have developed a connected training bench using the I / O Link communication protocol.
As you know, we design and manufacture educational benches. With IO-Link technologies our benches are now connected and we are part of an industry 4.0 dynamic.
This technology will also make it possible not only to facilitate the wiring of electricians but also to carry out retrofits on existing machines in factories. Regarding the French example, for industrial equipment maintenance training (MEI) which will move towards maintenance of connected production systems (MSPC), it is a question of better understanding this technology.
Advantages of all digital on the educational training benches:
Digital communication from lowest (sensors / actuators) to highest (ERP),
Keep your PLC standards: Ethernet IP, Profinet, EtherCa …
Keep your sensor standards: Interface for sensor, available on most ifm sensors -> No added value,
Communication under 24VDC -> more shielded cables,
Access to parameters,
Storage of parameters and automatic reloading – not a single programming line in addition, simple configuration,
Access to additional information -> diagnostics with the CAMM software,
Calibration only of the sensor: A gain of precision on the global measurement loop,
No scaling, simpler and faster maintenance.
So, are you using IO-Link technology? If so, please share your thoughts with us.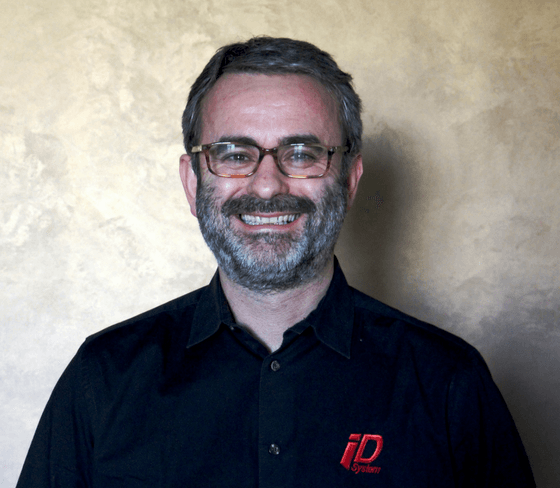 Written by Mickaël Langlais
Industrial Director at ID System, I help training professionals define their didactic equipment needs. I carry out a technological watch in order to design tomorrow's pedagogical equipment. Let's be proactive on a changing marketplace.
Join the teachers and trainers who have already signed up
Your e-mail address is used only to send you newsletters. You can unsubscribe from them at any time. Consult our
confidentiality Policy
for more details.